NOW HIRING
ESTAMOS CONTRATANDO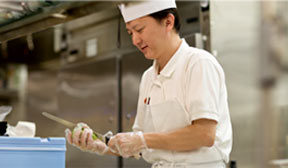 IMMEDIATE OPENINGS
Food Services
Cooks, Senior Cooks
All Shifts
CONTACT US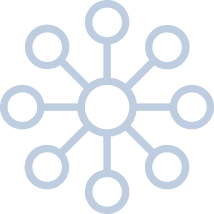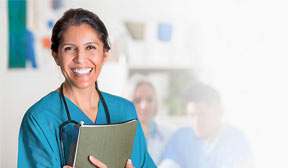 Join UCI Health's Respected Nursing Team
Hospital • Ambulatory • Specialty
DID YOU
KNOW?
The most common interview
questions is:
"Why do you want to
work for UCI?"
Are you prepared to answer it?
IMMEDIATE OPENINGS
Groundskeepers
Custodial
Cooks
Food Services
Administrative Assistants
Nurses
Nursing Assistants
Medical Technicians
Admitting Worker
Research Assistants
Medical Assistant
WHY WORK FOR UCI
UCI and UCI Health employs over 28,000 people in hundreds of different positions. In fact, our organization is like a city, and we hire for nearly every type of job you can imagine, with the exception of firefighters. Yes, we even have our own doctor offices, food services, groundskeepers, hospital, police force and power plant – plus so much more. Contact us to learn how to join our team.